What's Happening?
There is a conflict happening in many of our outdoor communities.
In the past 10 years, the ways and methods people use to get outside have changed drastically. Influencers on Instagram have led to more and more people romanticizing outdoor travel.
New websites and platforms are giving people more resources to get started on their next outdoor excursion. And the pandemic motivated more people to find ways to leave the house while socially distancing themselves. The result of all this: More people are engaging in outdoor activities than ever before. Hooray…right?
Many people see this as a positive thing. Connecting with nature is shown to have many positive impacts on both our physical and mental health. Why shouldn't we want more people to experience this?
Well, there are some who see the influx of more outdoor explorers as problematic for a variety of different reasons. Trails are more crowded and new crowds often bring individuals who do not know the proper trail etiquette and conservation practices. When a large Instagram influencer shares a beautiful "hidden gem" type destination, their followers often flock to these destinations overwhelming the trail systems. These crowds can trample vegetation, cause traffic jams, and leave behind trash. Locals who feel entitled to these spaces are also often annoyed by the loss of seclusion they would formerly experience. This situation has happened in many mountain towns and outdoor spaces in recent years.
So while there are some celebrating the increase in access to the outdoors, there are others who wish to limit it in an attempt to preserve the outdoors or their own experiences. Because of this, we are also seeing a rise in gatekeeping in outdoor spaces.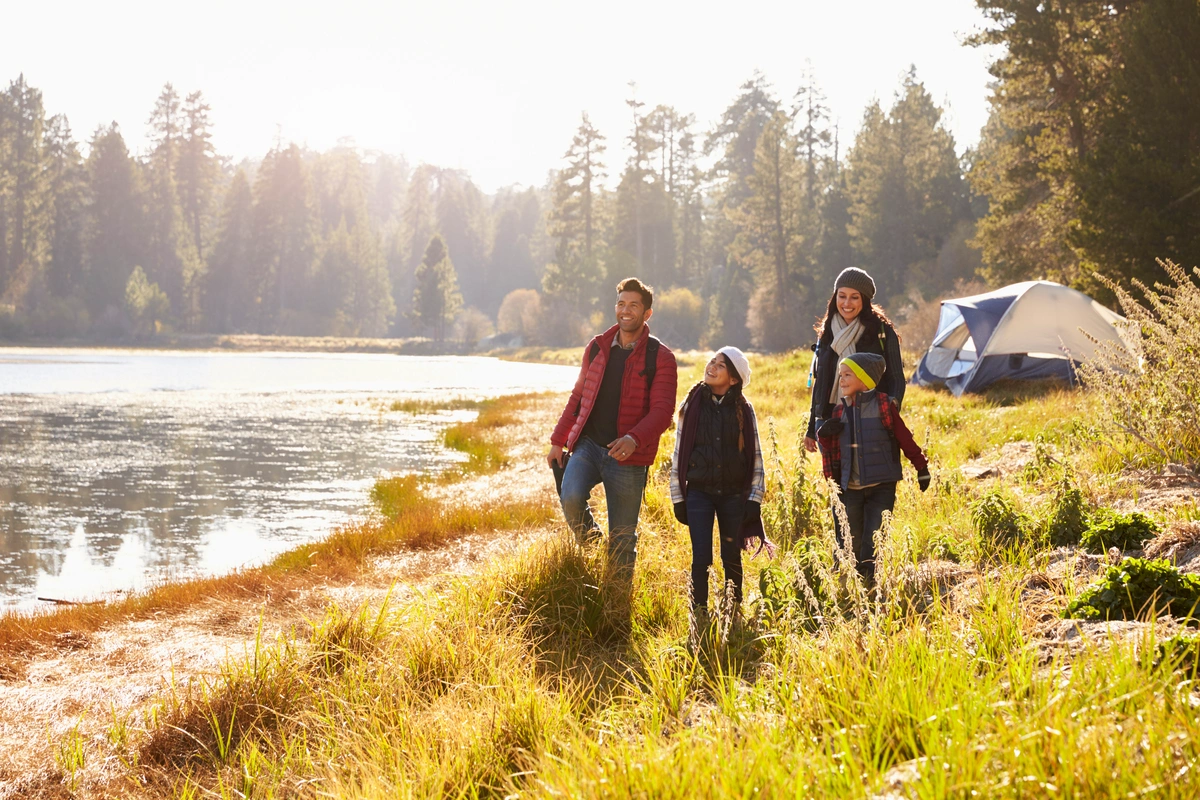 What is Gatekeeping?
Generally, gatekeeping is a term used to describe any act of controlling or limiting access to something (and yes, something is very vague - but gatekeeping can apply to a literal place or a concept that is less tangible and more conceptual). When it comes to outdoor activities, gatekeeping can take many forms. There is no definitive list of all the forms of outdoor gatekeeping, but here are a few that we've identified in many outdoor communities.
Lack of Information
When getting involved in a new outdoor activity, newcomers will have a lot of questions. How do I start? What gear do I need? Where should I go? Gatekeeping occurs when people make an effort to hide the answers to these questions. The most common example is trying to keep specific locations secret, only known to a select few. Another is using unnecessarily complex language that is difficult for beginners to understand. Failing to make information both available and understandable can leave beginners confused and discouraged when starting out.
Beginner Shaming
As a beginner biker, kayaker, or skier it is unlikely that anyone will be automatically skilled. Part of the fun of starting something new is the journey of learning new skills and moving from beginner to intermediate. Yet there are many experts and enthusiasts who enjoy poking fun at beginners. They'll often tease people for not having the same level of expertise and skills as them, as if they weren't once in the same position. Most outdoor sports even have belittling labels for newcomers like Jerry or Kook. Beginner shaming can make newcomers feel unwelcome in a community and is pervasive in many outdoor sports.
Gear Elitism
One of the biggest barriers to entry to outdoor sports is the cost of gear required. There are ways to get around this by borrowing or renting gear, but if you plan to own your equipment, it can be best to start with cheaper entry level gear or older used gear. There is nothing wrong with a budget setup. It can often be more fun than premium gear as you don't need to worry as much about it getting damaged. However, there are some who like to look down on those with cheaper gear than them. Making fun of or disregarding explorers with a cheaper set up sends the message that an expensive investment is necessary to be welcomed into the outdoor community. Most people are unable to put down $1000+ to try a new hobby and may feel their gear is inadequate as a result.
Why does this matter?
Outdoor sports have historically been inaccessible to many groups of people. The participants in sports such as cycling, backpacking, skiing etc. have been majority white and middle to upper class. There are a variety of reasons for this but, for reasons mentioned above, this is also changing. There are more people from marginalized groups participating in outdoor activities than ever before. THIS IS GREAT! That means more groups of diverse people are able to experience the feelings of freedom and healing that being in nature can provide. The outdoors are, and should be, for everyone to share.
Gatekeeping is another barrier for people to feel welcome in these spaces. It is a way to keep people out. And while it is often subtle, it does have an impact. It is important, as people passionate about outdoor sports, that we make our communities safe for everyone.
What should we do?
The enemy of Gatekeeping is inclusion. Instead of working to keep people out, invite them in. Instead of hiding information, help someone understand your hobby better. Instead of teasing someone for not being an expert, celebrate them trying something new. And instead of judging those with budget gear, appreciate that they found a way to explore without needing to spend so much money.
At Quiptu, we are passionate about making outdoor spaces accessible to everyone. It's why we built a platform for people to more affordably rent quality outdoor gear. It's also why we oppose gatekeeping within our community of owners and renters.
There is a conflict happening in many of our outdoor communities. But there is also important change happening. As more people get outside than ever before, let's work together to ensure every newcomer feels welcome.